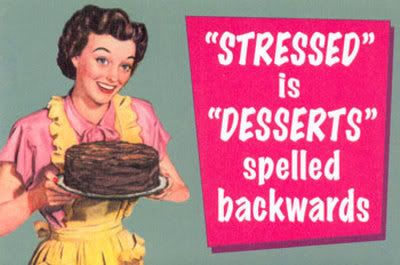 This cartoon does not do the butterflies in my stomach justice, but it does make me chuckle a bit. I think it might be a "cake for lunch" kind of day.
Not sure why I have been so nervous this week. Perhaps it's the vibe of my surroundings. Maybe the constant news of our stressed economy, the pressure at work, the upcoming holidays, and winter are just turning my outlook a little bleak. I'm not sure, but whatever it is, needs to work itself out soon!
What do you do to cheer yourself up when you're feeling down?